Choose My Adventure: Atys refugee blues →
Ryzom selected on Massively.com for "Choose My...
After an intensely close vote, the winner for  Eliot Lefebvre destination in this round of Choose My Adventure on Masseively.com is Ryzom! You can read the whole article.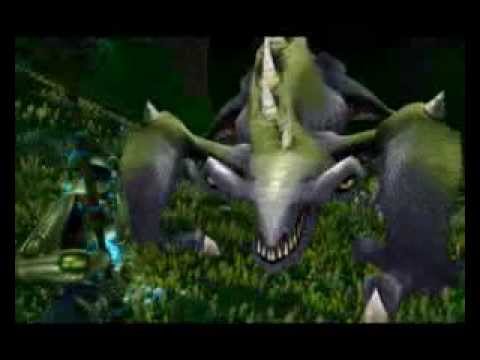 Results of the Grand Fall Contest →
The new Ryzom Google+ Page is now available, share... →
Grand Fall Contest: Win fabulous prizes!
Fall has arrived, and to take your mind off the coming cold and wet days, the Ryzom team is pleased to invite you to participate in the first Grand Fall Contest! Come and try your luck from 2 to 30 November, 2011 and win one of the great prizes. More Info…
5 tags
Ryzom is now available on Mac Apple Store! →
I've Been Sucked In By Ryzom →
… Hey, all you game developers out there, read and heed: The only reason I even bothered to give Ryzom a try was because it has A. Native. Linux. Client! …
Ryzom' Christmas events start Saturday
Tomorrow, Christmas will invade Ryzom for your pleasure. Don't miss the events and have fun! Merry Christmas and Happy New Year!
"PARIS, FRANCE, November 30th, 2010 — Winch Gate Properties Ltd has..."
– http://dev.ryzom.com/news/19
Report of the Ryzom Halloween 2010 →
Halloween 30 and 31 October: Scream of Terror !
To celebrate Halloween this year, Ryzom invites you on 30 and 31 October, to tremble with fear while suffering the wrath of the Souleaters, who are out to ruin your life. Find them and kill them before they do the same to you. On 31 October, at 19:00 GMT, three special King bosses will lead the scourge of legend that makes your nightmares real… (more)
New patch 1.10 for the next week, check the link... →
4 tags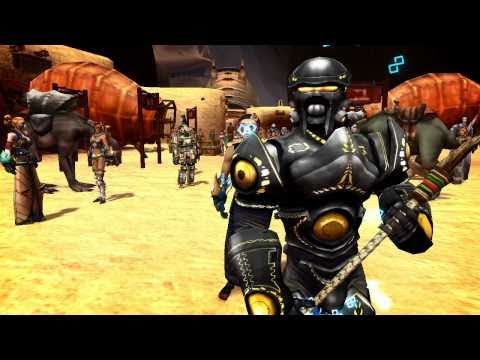 "La journée passe vite, très vite. On mange, on croise des joueurs,..."
– http://forums.ryzom.com/showthread.php?t=35091
New auction system like ebay for Ryzom items →
We'll be on Festival du Jeu Vidéo 2010 in... →
Season one mektoub races! Win great prizes! →
Take part of the first long run events in Ryzom!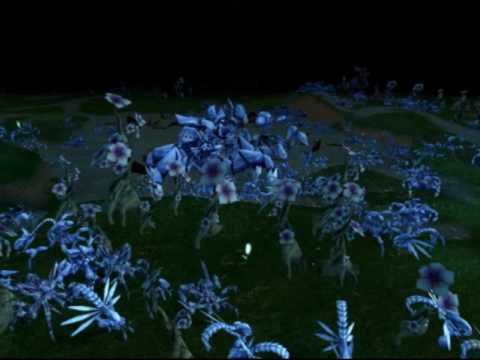 Very great blog post about Ryzom by SaM →
Ryzom Event
Here is a small screenshot from the yesterday event.
Patch 1.9 live!
This patch will contain 2 major things: A new marauder boss called "Dante the Teaser" Basic Occupations http://forums.ryzom.com/showthread.php?t=34963
The MMORPG Ryzom goes Free Software!
PARIS, FRANCE, May 6, 2010 — Winch Gate Properties Ltd, the developer and publisher of massively-multiplayer online science-fantasy role playing games, is proud to announce the release of the source code and artistic assets of the popular MMORPG Ryzom to the Free Software Development Community. Developers can now access the source code of the end-user client, content creation tools and...
H-9
9 hours before…
D-5!
5 days before…
Great screenshots from the Easter weekend event in... →
An amazing "Getting Started" written by a player,... →
"After searching far and wide i came across this little gem yesterday, and i have..."
– http://www.stumbleupon.com/su/298WFa/www.mmorpg.com/discussion2.cfm/post/3473976
New Web App: Craft: Recipe-Book
You voted for it, we did it! This great tool available inside the game (CTRL+W) or outside the game is the best place to save all your craft recipes! You can add tags, notes, easily find the wanted recipe. You can even select the recipe you want to create, click on "Go shopping" button and you'll get an exact list of all materials you need to do all the selected recipes! ...
New Patch 1.8: Ryzom is now available in Russian!
We are delighted to welcome the Russian community to Ryzom! As you may know, many players on the English language Arispotle server are native Russian speakers. For their benefit and to promote Ryzom, the game has been fully translated into Russian. That is just the start; however, once the number of Russian speaking players is large enough, we will open a dedicated server for them. Until that...
Райзом: теперь и в России
We are working on the Russian version of Ryzom and we plan to release it in the next few weeks. If you speak Russian, the forums are already open.
A new nice blog about Ryzom →
Watch
A great Ryzom video made by EveNArtworkS.
Import your old mail in the new mail system
Yes, we can. Finally, a great coder took the time to create a feature to import your old mail in the new mail system. Just go to your new mail box and click "Import" button and voila! Happy holidays! PS: the button only appears if you had old mails and you didn't already import them.
Kitin's Lair!
Finally, we'll release the patch 1.7.0 tomorrow! You can check the release note. Hope you'll have fun!
Small changes to the ryzom.com website
We hear you loud and clear and we do so small changed on ryzom.com. We removed the brownish border, changed the global color of the textures, added more player banners, changed some texts… Hope you'll like it more!
New Ryzom Mail App
We would like to post some information about the new Ryzom Web MailBox. The mail app was rewritten from scratch and is now very powerful and useful. The most important change is that the mail is now accessible from in game (SHIFT+W) but also when you are not in the game with your browser on this url. You are at work and want check your Atys mail? That's now possible. In the next patch,...
Trick or treat!
Did you notice this new app in the Ryzom App Center (Shift+W in game or http://atys.ryzom.com/start/index.php on your browser)?
The Ryzom website gets a makeover!
Ryzom announces today's launch of its new website http://www.ryzom.com : A new design, more suitable for the world of Ryzom New graphics Faster loading Better readability Come discover it now at http://www.ryzom.com and tell us what you think about it on the forums ! PS: Don't forget to join the events with us during Halloween!
Do you have Ryzom Web Apps?
With the latest patch, we launched the Ryzom app store where PHP developers can create powerful applications that are available in the game (SHIFT+W) and also out of the game with the browser at this url: http://atys.ryzom.com/start/index.php Currently, we have made a mail application and a small notepad. We already have lot of ideas but we would like to know your ideas too. So please add your...
We are working on a HotFix Patch 1.6.1
In order to fix most annoying new issues with patch 1.6.0, we are working on patch 1.6.1 that should be live today.
Thank you bluegrazz for this testimonial
Bluegrazz, a new player on Ryzom, wrote on the official forum a very nice testimonial. :) WOW- Spent about 4 hours in game last night and that was enough to convert me. I had issues with my video card (needed to change to Open GL) and at first it was running really poorly- Within seconds of asking for assistance I had several members of the community give me a very helpful explanation as to how...
Patch next Monday (12 october)
We are currently fixing the last few bugs we find in the patch, test it, translate missing sentences and, next week, we'll be able to release it! We are also already working actively on the next patch.
Last night I saw a Zoraï...
Last night I saw a Zoraï… who had a strange tatoo… but she told me they are very expensive… Only the richest will be able to have it!
Ryzom Coding Contest
The Ryzom Coding Contest is over! We are giving a last chance for those who don't fill correctly their submissions and next week we'll do the official announce.
Thank you for coming to the 5th Ryzom birthday!
It was really a pleasure to see so many players sharing this Ryzom birthday and we had lot of fun! We would like to share with you screenshots and videos we found about the event on Internet. Thank you screenshot and movie makers! Videos: Leanon: http://www.vimeo.com/6715042 Leanon: http://forums.ryzom.de/showpost.php?p=467122&postcount=13 Arispotle:...
New Ryzom interface
Today, let s give you another small spoiler about the next Ryzom Patch. I think the screenshot is clear enough to see that we created a new interface layout. We hope you'll like it, do you?
Ryzom Birthday Event Media
Share your screenshots and/or videos for the Ryzom Birthday Event! If you can, try to host video on youtube or vimeo with "ryzom" tag and screenshot on flickr with "ryzom" tag.